Would you believe the little stinker has been sleeping most of the day today? After his partying for five and a half hours yesterday!
Anyhow...on to
Conversations with Jellybean
Jellybean: Hey Cadillac!

Cadillac: Yes, Jellybean?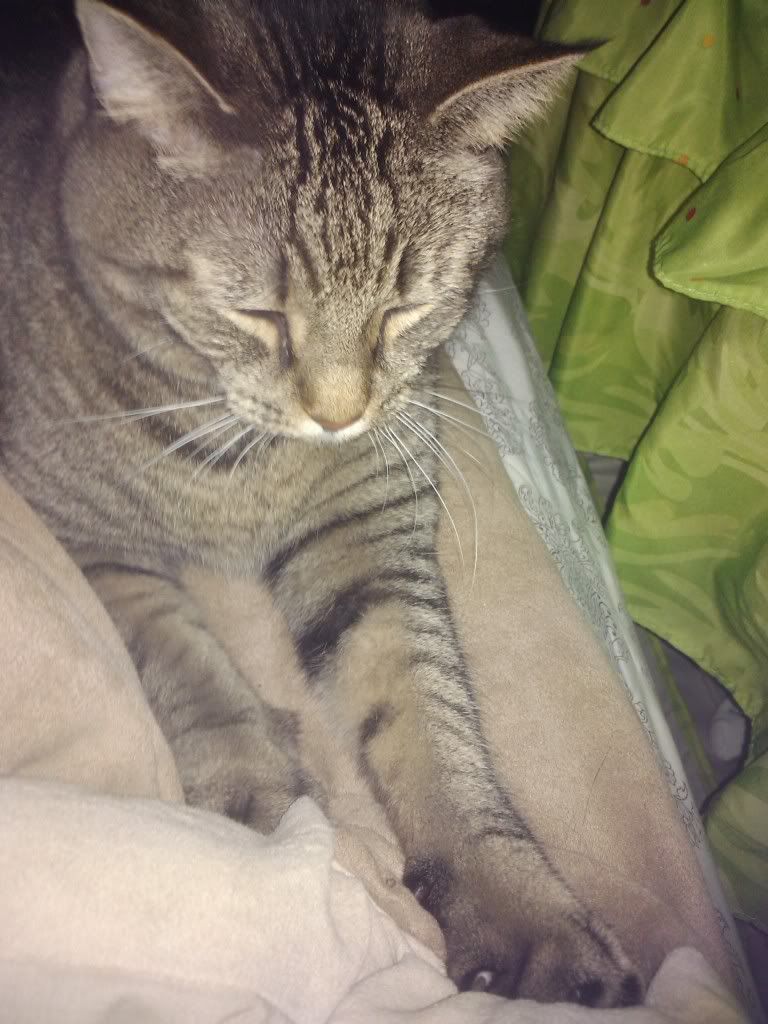 Jellybean: I'm having some troubles I was hoping you could help me out with.
Cadillac: Well what sort of troubles would that be JB?
Jellybean: I just can't seem to nap and I see you doing it all the time so I was thinking maybe you could show me some tips.
Cadillac: Sure thing buddy boy, let's start with your car seat. See you just crawl in it like so, get comfy and whammo! You are sleeping!
Jellybean: Huh I think I can do that...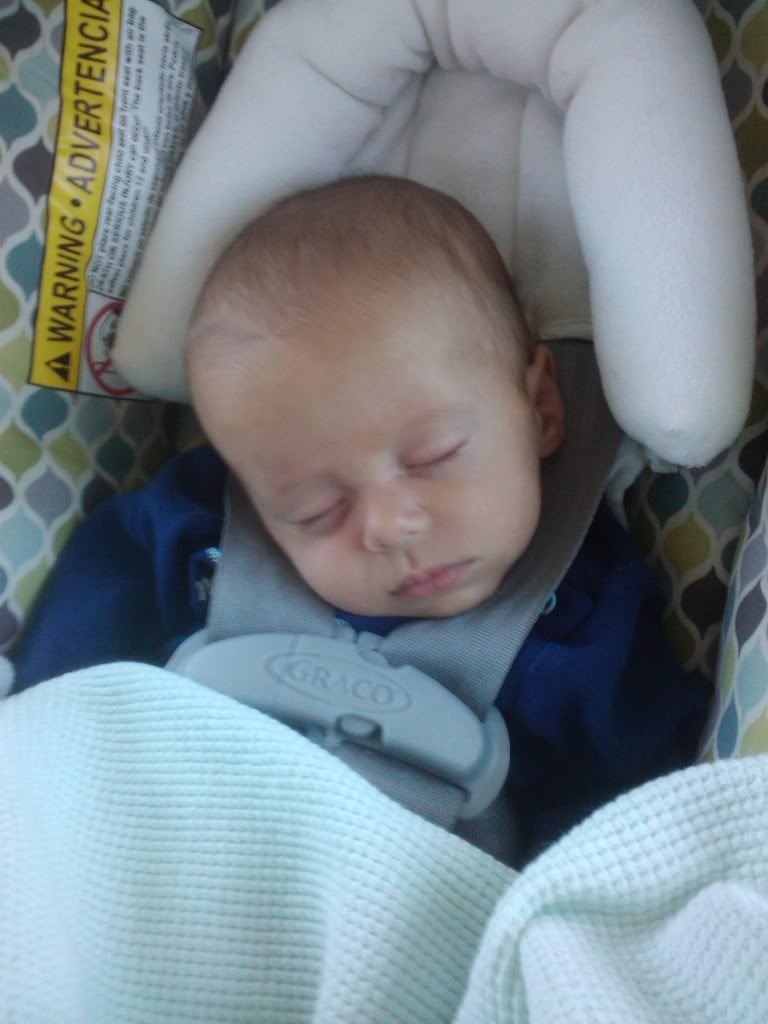 Cadillac: That's it kiddo. Now let's try the same thing in bed. Here I'll do it with you!
Jellybean: Wow that isn't hard at all! Look Cadillac, I've got it! All by myself too!
Cadillac: Oh Jellybean! Who am I going to nap with when you go to daycare?