Conversations with "The Jellybean"
Jellybean: Hey Mom! What is going on out there?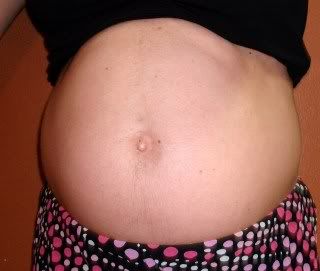 Me: What do you mean, Jellybean?
Jellybean: Its like a tsunami in here and I'm trying to take a nap...

Me: Well, we have friends coming over for dinner so I'm trying to get everything ready. There's food to cook.
Jellybean: Oh that looks good Mom. What else ya doing?
Me: I set the table all pretty...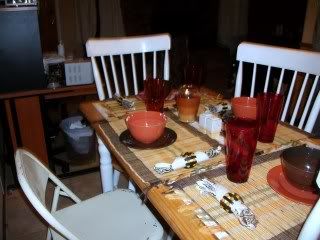 while stepping over these guys...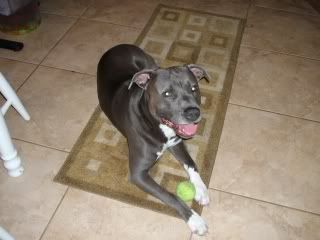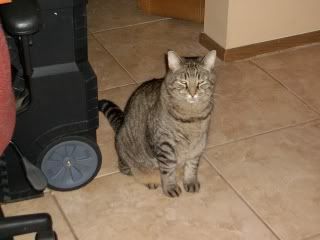 Jellybean: Looks good, Mom. I still don't know about those two though. So who's coming over?
Me: Our friends that just got married - they have a baby on the way too! So you'll have a playmate!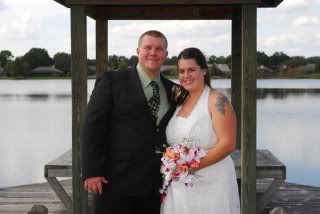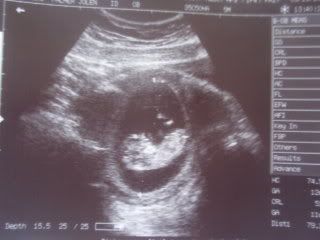 Jellybean: Dude - I'm so much bigger than that other baby. I could take him down!
Me: Now Jellybean, We're not taking anyone down!
Jellybean: Hey Mom - speaking of all these babies...How did we get in here anyway?
Me: Go ask your father...
Preggo Update time....
How far along?
26 weeks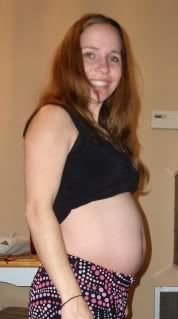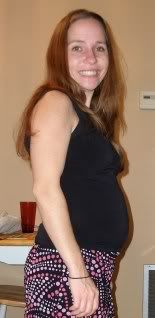 Baby's size?
According to The Bump its an eggplant, BabyCenter says English Hothouse cucumber
Weight Gain?
I'm not sure, I haven't weighed myself this week. I have an appt next Thursday so we'll know then I guess.
Maternity clothes?
All I can fit into for pants pretty much, still holding on to regular shirts.
Sleep?
Good nights and Bad. I'm a peeing machine now though so up at least twice a night for that.
Food?
Oh man- I think I am hungry all the time. The heartburn has gotten bearable too which is such a blessing!
Best moment this week?
I can't pick between dinner with our friends and possibly good news regarding surgery for my dad.
Movement?
The kid never stops. He is also quite adamant about not liking certain positions I try to sleep in. Never thought something that small could make me roll over that fast.
Symptoms?
Sigh..The swelling has begun.
I noticed this week that my ankles and feet were starting to hurt and sure enough - I got in the tub last night and found a pair of cankles staring back at me. Then I cried for 20 minutes. (Not really!)
What I'm looking forward to?
We are finally carving our pumpkins tonight. Then next weekend we are going to the corn maze for my birthday.
Weekly Wisdom:
If baby says to take it easy - LISTEN!
Milestones:
I can go take my glucose tolerance test now. Oh joy...
What I love:
watching the little guy kick away in there.
I'm also linking up with -