The plan was for Jellybean to be a punk rocker for Halloween.
A noble plan. He had the ripped jeans. I made him a Ramones shirt. And he had a leather jacket.
Unfortunately, his hair was our downfall. It would not hold a fauxhawk. No amount of gel, hairspray or hair wax would keep it up.
So – we ended up with a greaser from The Outsiders. Just setting you up to be an outcast before you hit two, there Ponyboy. It'll be alright!
Hey Jellybean! You want to go trick or treating and get some candy?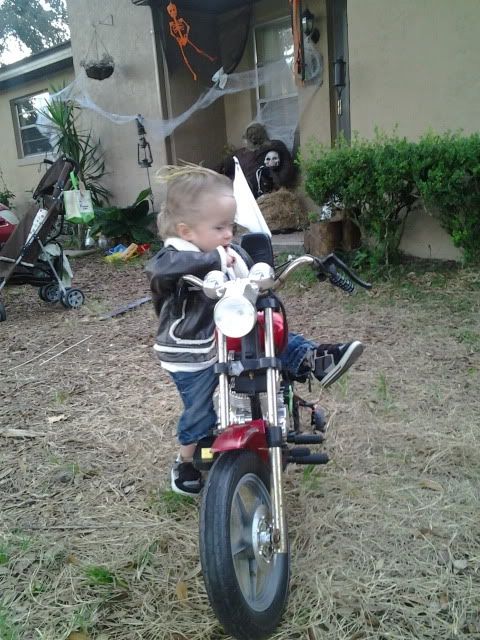 No not really, Mom. I just want to ride.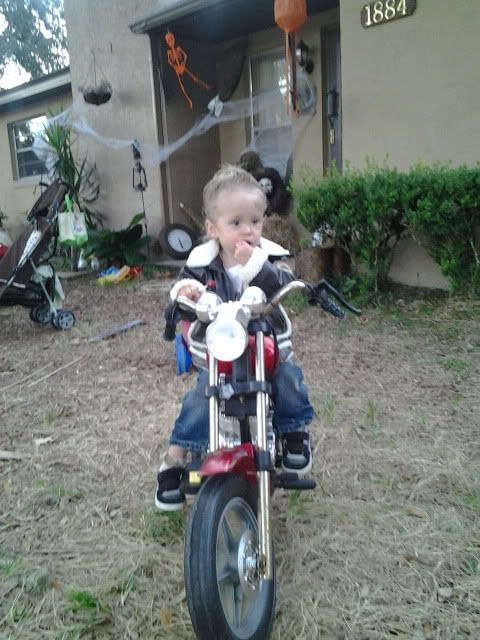 Besides, you already have a whole bowl full of candy here. Why do I need to go anywhere?
Well buddy, the neighbors wanted to see you all dressed up.
They can see me, I'm right here in the front yard!
Looking for adventure and whatever comes our way!