I think its pretty obvious to everyone that I really, really love Shutterfly.
I used them last year to do our Christmas Cards. In fact Jellybean even made an appearance on the cards himself!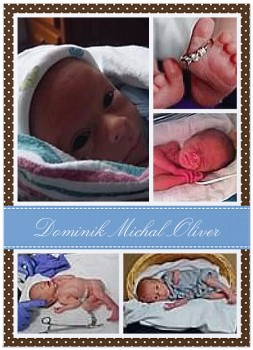 Then I used them again to do Jellybean's birth announcement...six months late!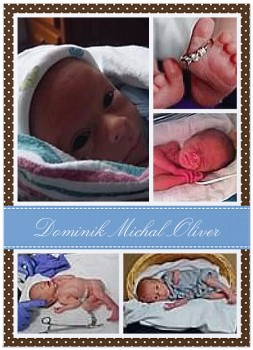 I'm constantly ordering prints from them as I take endless pictures of Jellybean.
So I was understandably super excited when I was invited to once again participate in their 2011 Holiday Promotion. Shutterfly always offers high quality products at super affordable prices.
I love the Christmas card designs they have available this year. I'm having a hard time choosing which one we will use but I think I have narrowed it down to this one
or this one.
Shutterfly is so much more than just cards though. We are having our favorite photographer do a massive shoot with not only us and the Jellybean but also my sister and her family along with my parents. My plan is to then take those photos and order some beautiful photo books with those pictures. I just know they are going to tear up over that one. I'm also tempted to get the hubby a holiday gift like this -
I mean what's better than a larger than life image of Jellybean in our bedroom?
So what does all my gushing about Shutterfly mean to you? While they were nice enough to give me a few codes to share with my readers. The codes are good for 25 free holiday cards of your own. Want a chance to win them for yourself? Link up with Things I Love Thursday and you my friend will also have a chance to claim your own. The link will stay open for those that may need the weekend (or longer!) to post.