Can you guys believe it? 5 flippen days to the big u/s! I can't wait! The magic 8 ball was being very elusive at work when I asked it gender questions today. My answers were either -

or

So I guess I am stuck waiting for now. I had an OB appt on Tuesday and all looked well. My weight hasn't really changes so I'm still up only about 5 lbs. I'm really starting to fill out though. I actually had to crop the photos below since my ass has apparently exploded in size and was peeking out the bottom of the shorts I had on. Hubby of course loves it. Heartbeat was in the 150s. Doctor suggested I cut back on carbs in the evening to keep me and baby smaller. I tried it one night and woke up with the worst morning sickness I've had yet. That was the end of that experiment. So here are the 15 week photos -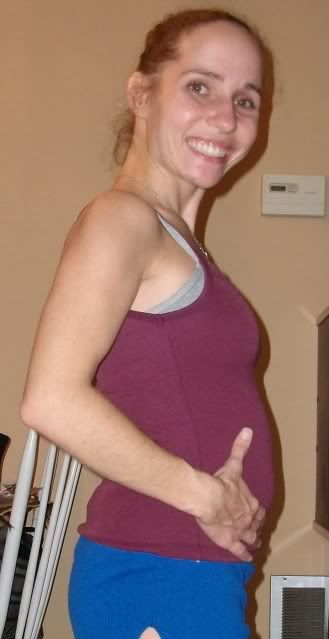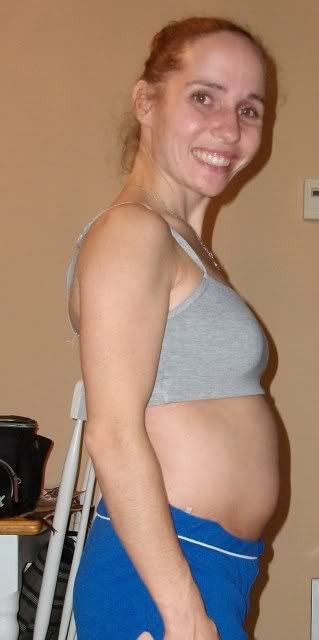 This afternoon I'm off to battle patient assistance at the hospital for my dad again. Pray for us and wish us luck. He really needs to get his carotid ultrasound and vascular surgery done so we need him to finally be approved.
Now for a Friday tradition -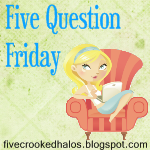 Mama M over at
My Little Life
hosts 5QF so go visit her and join in the fun!
1. Have you ever visited another country?
Yep - I've been to Poland and Yugoslavia. That was over 20 years ago though so my memories are quite limited. I had a blast in Poland though since we went camping in a cabin for two weeks which was quite a treat for a little girl being raised in Brooklyn, NY.
2. Where is the strangest place you have ever been?
I can say that I am completely out of my element when the hubby and I go to Mississippi. I try to fit in but I am a complete fish out of water there. I think you have to have been raised in the South to get it there.
3. What is your favorite season?
Fall - without a doubt. It finally cools off in Florida and my birthday, the Fair and Thanksgiving! LOVE IT!
4. What one song will always cheer you up?
I really can't pick just one. Most oldies will do it along with 80s music. Build me up Buttercup, The Beatles, Wham, UB 40, Debbie Gibson - they all have a special place in my heart.
5. What Disney character do you resemble most?
I have no idea...