I decided to give my trusted maid Rosie Labor Day off! I mean between the two of us we really got a lot done this weekend. That would be why I am smiling like this -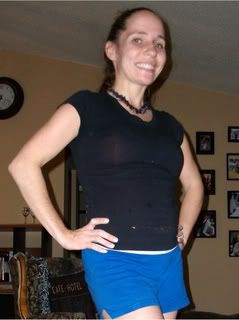 What? You don't believe me? On Friday I actually managed to cook hubby's request for dinner - chicken parm, spaghetti alfredo, garlic bread and an amazing salad with raspberries and grapes in it. I also started making a dent in the housework since I actually felt pretty darn good. I did a few chores Saturday morning and then headed over to my mom and dad's house while Joey continued his tile job. While there I managed to run a few errands with my dad, sneak in a nap and take my Dad to the library so he could finally get a new card made. They had a couple Polish DVD's there so he was thrilled. My family is made up of voracious readers so my dad deemed the library better than a thrift store - which is another of our family's little vices!
On Sunday I woke up early enough to go to church. (Yes, the one I was thinking about cheating on! I have decided that maybe the problem was not with the church not doing enough for me but with me not doing enough for it. I am making an effort to get more involved before I consider switching.) I left Joey sleeping in bed while I went for a dose of sustenance. Then once I got home it was time for a cleaning frenzy. Just take a look...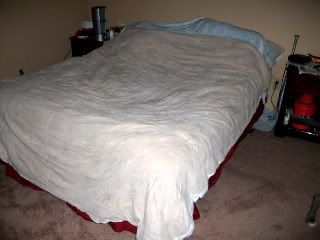 The bed is made!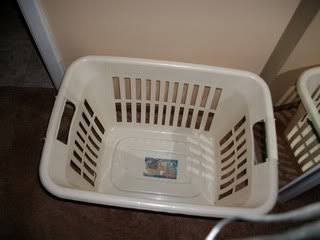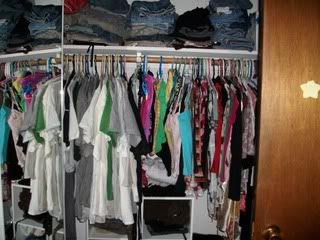 All three baskets of laundry were put away and I washed and put away a few more loads!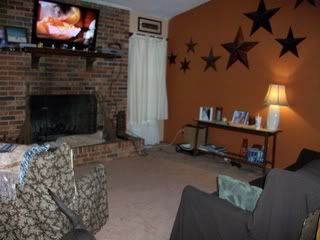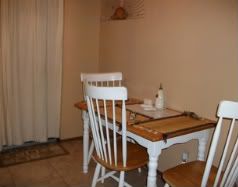 The house is vacuumed, swept, mopped and we straightened everything up!
I even washed all the dishes!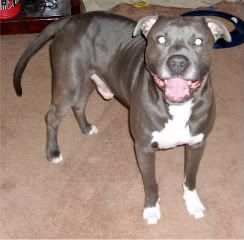 Finally, I realized - this guy really, really needed to go on a walk.
I must say - a rainy holiday Sunday does make for an awesome day of cleaning! My indigestion seems to have passed for the moment and my energy is back. This girl is pretty slap happy at the moment!
Hope everyone else is having a great holiday too!