Is it too soon to say I actually miss being pregnant already? Because I totally do! Not that I'm ready for another quite yet - Mine still doesn't sleep through the night! I figure I won't sleep for the next three years or so. Oh and honey, thanks for pointing out the bags under my eyes - I so appreciate it!
I documented my pregnancy with Jellybean pretty well. My first belly pic was at 5 weeks. (Yes, I was excited!)
Yes, that is a six pack you see. No, I don't have one anymore.
The hubby and I had some fun with belly shots at 12 weeks -
He was clearly winning!
At 15 weeks I finally got a bump worth noting...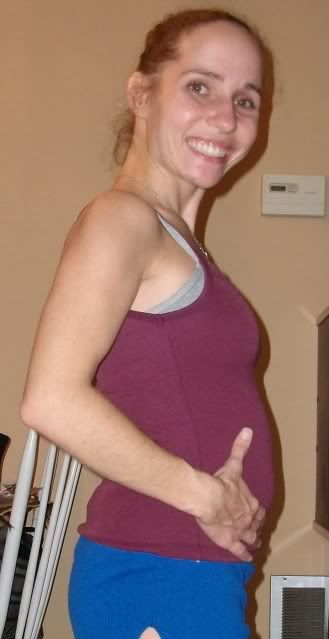 Yes, I'm calling that a bump!
This is what I looked like at the halfway mark -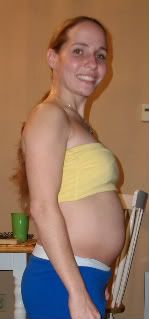 I think my boobs and belly were competing here!
10 weeks later - I was starting to get uncomfortable...
I had no idea, I only had 5 weeks left preggo or I would have enjoyed it more!
We did a maternity shoot when I was about 32 weeks along..
Our photographer did an amazing job!
Then I took a picture at 35 weeks - before a check up ultrasound since I was measuring small.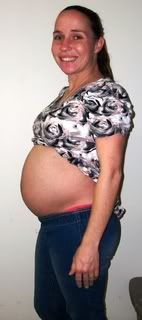 I felt huge at this point and I was SO uncomfortable.
That ultrasound did not go as planned.
About six hours later -
My tiny Jellybean made his arrival via an emergency C-section.
Five and a half months later and I'm still in awe everyday of the miracle we created.